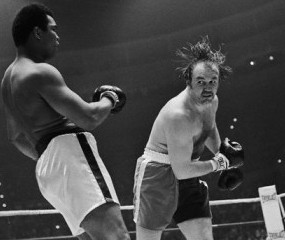 1. The real… Rocky Balboa
It ain't how hard you can hit… Sly Stallone based Rocky Balboa on no-hope heavyweight slugger Chuck Wepner after seeing him battle invincible world champion Muhammad Ali in an extraordinary fight in 1975. No one expected Wepner to last three rounds. But he took everything Ali could throw – then floored the champ with a bodyshot in the ninth. "Hey, I knocked him down!" grinned Wepner as he went back to his corner. "Well done," replied his trainer. "But he looks really pissed off now…" Sure enough, Ali battered Wepner – breaking his nose, tearing open cuts above both his eyes – but the bloodied challenger hung on until the referee stopped the bout in the 15th round. Ding ding.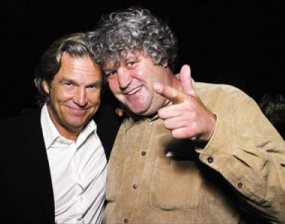 2. The real… Dude (The Big Lebowski)
Jeff Bridges' rug-loving stoner star of the Coen brothers' is mostly based on producer Jeff Dowd. Few remember it, but The Dude's real name is in fact Jeff Lebowski. Meeting the Coens while they were promoting their debut film Blood Simple, Dowd had previously been a member of anti-war radical group the Seattle Seven (mentioned in the film by The Dude) and was jailed briefly for contempt of court following a violent protest against the Vietnam war in 1970. He later moved to Los Angeles and became an independent movie producer, co-exec-producing Fern Gully – The Last Rainforest
, the cartoon eco-fantasy that bares remarkable resemblance to James Cameron's Avatar.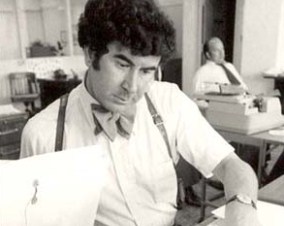 3. The real… Dirty Harry
Remarkably, '70s San Francisco homicide inspector Dave Toschi had already inspired Steve McQueen iconic cop Bullitt – who sports Toschi's specially designed upside-down shoulder holster – when he became the template for Clint Eastwood's 'Dirty' Harry Callahan. The Magnum-wielding enforcer's hunt for the 'Scorpio' killer is directly based on Toschi's agonising investigation of the unsolved Zodiac murders. It led to him being played for a third time by Mark Ruffalo in David Fincher's crime thriller Zodiac, on which Toschi also worked as an advisor. During that film, in some kind of Charlie Kaufman mind-bender, Ruffalo's Toschi goes to see Dirty Harry at the cinema.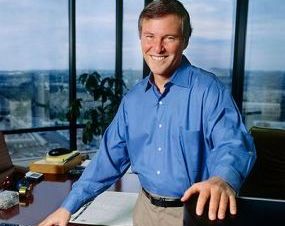 4. The real… Jerry Maguire
"Show! Me! The Money!" Real-life sports agent Leigh Steinberg is the inspiration behind Jerry Maguire, a role written by Cameron for Tom Hanks that ended up winning Tom Cruise an Oscar nomination. Steinberg has repped stars including heavy weight boxing champions Lennox Lewis and Oscar de la Hoya and American football Hall Of Famers Bruce Smith and Troy Aikman. But interestingly, it was one of his partners, David L Dunn, who did a Maguire: breaking away to form his own agency and taking about 50 NFL players with him. Steinberg cameos at the end of Crowe's film as Aikman's agent and was a consultant on American football drama Any Given Sunday.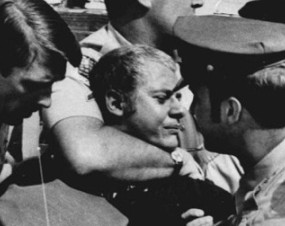 5. Travis Bickle (Taxi Driver)
Arthur Bremer didn't drive a cab. But like Taxi Driver's powder-keg killer Travis Bickle, he was a lonely, depressed young man who was rubbish with women. Also like Bickle, after wrecking a rare relationship with a woman by showing her pornographic pictures, he shaved his head and began writing diaries about his plans to assassinate either Richard Nixon or George Wallace. Joining a Wallace rally, Bremer began clapping loudly. Then, at a second rally, he emptied a .38 revolver into Wallace's stomach. He was wearing dark glasses and a "Wallace in '72" campaign badge. None of which was lost on screenwriter Paul Schrader and director Martin Scorsese.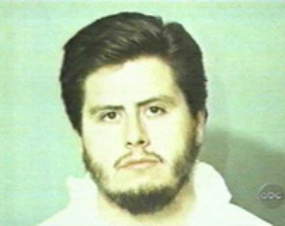 7. The real… Neil McCauley (Heat)
The spectacular shootout at the climax of Michael Mann's crime thriller Heat happened for real on the morning of 28 February 1997. Dressed in body armour and armed with heavy weaponry, bank robbers Larry Phillips Jr and cohort Emil Matasareanu took on more than 300 law enforcement officers in a running gun battle through the LA streets. With bullets bouncing harmlessly off his armour, Phillips blazed at police with an assaulted rifle and a pistol. Finally, when a bullet caught him in the right hand, he retrieved his pistol and fired a round into his own head. He and Matasareanu had fired about 1,300 rounds, been hit by at least 10 bullets and wounded 17 people. See it on YouTube.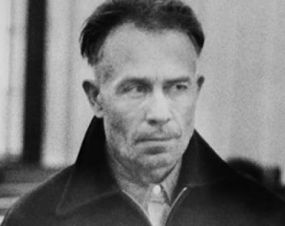 8. Leatherface (and Norman Bates and Buffalo Bill)
An insane man who skinned bodies to make furniture, wears a human face as a mask and ruthlessly kills without reason, The Texas Chain Saw Massacre's inbred monster is horrific beyond belief. Except he's not. When police arrested Ed Gein in 1957, they dug up the corpses of countless women who'd reminded him of his beloved dead mother. Then it got worse. Inside Gein's house, they discovered a horrorshow: he'd skinned their bodies to make lamp shades, masks, socks and a "woman suit" which he'd wear, along with bowls made from human skulls and organs in the fridge. Psycho's Norman Bates and Silence Of The Lamb's Buffalo Bill were born here.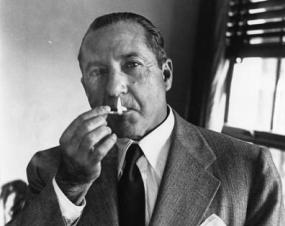 9. The real… Frank Costello (The Departed)
Unlike Jack Nicholson in Martin Scorsese's Oscar-winning gangster thriller The Departed, Boston's Irish mob boss James "Whitey" Bulger never waved a dildo around. But Nicholson's crime kingpin Frank Costello is otherwise loosely based on him – former members of Bulger's crew even served as advisors for Scorsese's film. Through decades of extortion, murder and drugs, Bulger was Boston's underworld king. He had an agent inside the FBI acting as his mole – but he himself was also secretly working as an informant for the Feds. On the run since 1995, He's still on the FBI's 10 Most Wanted list with a reward of $2m on his head. Last confirmed sighting? London…
Publication: ShortList