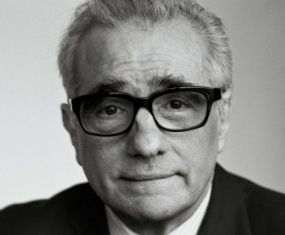 Can we ask you some questions about New York?
Try, I don't know that much about the city. From my house, they put me in a car and I go to the editing room. I don't see much of it except a few blocks. I don't know anything else. I see some people go by in the street sometimes. But I've always been there. I was born there, I was raised there, so… Okay, okay, let's see how we get on.
 
What's your favourite film based in New York?
Oh my. That's a good question. I guess, The Sweet Smell Of Success
. It's like Burt Lancaster saying, "I love this dirty town." Remember? The dialogue they came up with, I don't know how they did it. But it's the city I grew up in. Sweet Smell Of Success has got the spirit of the city.
 
What's your favourite place to go in New York?
Um… It's a good question. Because I have a family, we stay home. So, if we go out, where do we go out? It's interesting… There's a very nice Italian restaurant on Madison Avenue called Sette Mezzo. We like to go there.
 
What should we order?
Oh, right. Um… The veal parmesan is excellent. Yeah, yeah, yeah, but it's quite large. 
 
How large are we talking?
You're a big guy, you can handle it. And any of the pastas are wonderful. You can have any pasta you want, basically. It's a small place and it has a nice window on the outside. I like to go there, it's a family place. Sette Mezzo.
Do you think your Oscar for The Departed
was long overdue?
Well, the Oscar certainly was a long time coming. But I think I've said this many times about The Departed, I was just trying to make a good strong street movie. I didn't think in any way I'd be up for any kind of awards. 
 
But didn't you feel you were owed a Best Director Oscar?
I don't think… I think they felt like I deserved it. Which is something that… what can you say? It's good to have people recognise your work. Because for a lot of older filmmakers, that never happened. So I'm very thankful for that. 
Not counting Shine A Light, it's been six years since your last movie. Why have we had to wait so long?
There were two projects I was working on – The Wolf Of Wall Street and Silence – and both fell through. And then Shutter Island slipped in my way, but I lost about nine to 10 months. 
 
Has winning the Oscar changed you?
No, it's hasn't. It hasn't at all. It hasn't at all. You just do the best you can. Make a picture you feel you're connected to. Which means you can work on it for two years, every day, and then open it, discuss it, stand by it, take the criticism, or not. And go on to another one, if you can.
 
DiCaprio has taken over from De Niro as your favourite leading man. Which actors would you love to work with next?
Johnny Depp is one. I like him. He's unique. I don't know how he does it. George Clooney. Brad Pitt is interesting. And Tobey Maguire. There's a lot of good people.
 
Are you talking to any of them right now? Maybe about the Sinatra project?
Not right now, no. And we're still working on the Sinatra script. It's very hard because here is a man who changed the entire image of the Italian-American. And that's just one thing. Along with his political work, Civil Rights, the Mob…
 
Which of your previous films could you compare it to? GoodFellas
? The Aviator
?
That's a good point. I was hoping it would be a combination of the two. Yeah, because in structure I'd like it to be more like GoodFellas. But like The Aviator, it deals with only certain times in his life. We can't go through the greatest hits of Sinatra's life. We tried this already. Just can't do it. So the other way to go is to have three or four different Sinatras. Younger. Older. Middle-aged. Very old. You cut back and forth in time – and you do it through the music. See what I'm saying? So that's what we're trying for. It's very tricky. Ha ha ha! 
How do you think movies have changed since you started out in the '70s?
Well, I think the biggest change obviously is what happened in the 1980s, which was the sense of transition. The death of the old studio system, suddenly, was completed. And you had the New Hollywood. The real New Hollywood. 
What did it feel like to be a young director back then?
In that period between the studio system and the real New Hollywood, we had almost like a… Not a carte blanche. Certain "personal visions", whatever you want to call them, it sounds pretentious. But individual filmmakers – Robert Altman, Brian DePalma, all of us – we were able to make films with almost no limitation. 
 
Are you saying that you don't have the creative freedom you want nowadays?
How can I put it? This way. When you spend… When a lot of money is spent – not that you spend it –but when a lot of money is given to a film, you have that obligation, responsibility, to deal with it. 
 
Even when you're Martin Scorsese?
You're always on the line, doesn't matter who are. Well, for me, you're always on the line. Fighting, fighting, fighting to get the film made that you want made. And if you go cheaper, you might have more of a stand. And that's what I'm hoping to do.
 
Do you miss the '70s?
Yes, of course. We were able to make certain kinds of films with almost no limitation. But what's happened now, is that it's become a new studio system and that has to do with the blockbuster. Paul Schrader was saying it me a couple of months ago, we had dinner, he says, 'You know, we took cinema seriously.' We're afraid that for the younger people today, cinema is just something to be seen for an hour or two, a lot of noise and forgotten about. If blockbusters overbalance the market place, we're going to lose something culturally. That's very dangerous. 
 
But haven't you tended to make big films with big stars and big budgets?
Yeah, but they didn't start out as big. Well, I mean, Gangs Of New York
was. That's no doubt. I'm talking about the past eight years. The Aviator, okay, that too. But when I did The Departed and this film are below the average cost of a Hollywood film. 
 
Do you think you'll ever go back to your roots and shoot a low-budget, down-and-dirty street movie?
Absolutely. Absolutely. I'm dying to. And there's two projects that I have in mind that way. 
 
Can you say what they are?
Mmm… Mmm… Not really. But the desire to do that is there. I did something like it this summer. I shot an HBO pilot, Boardwalk Empire. It's about America in the 1920s, in Altantic city, which was the formation of what Vegas became and the formation of organised crime because of prohibition. I did that, shot it in 30 days. For me, it's like a new lease on life. I'm trying to get myself to a point where I can work faster and cheaper.
 
Do you think you'll ever make a 3D film?
I would like to. I'm very excited by 3D. I was always excited by 3D. I was 10 years old when the first 3D wave occurred in 1953. Why should we be limited? I mean, I'm seeing you and the space is real.  Time isn't real. Time is abstract. Space is real.
 
What kind of film would it be?
It's you sitting in a chair talking. Ha ha! It should become as natural as that. But if the camera move is going to be a 3D effect, it has to be for dramatic purposes – not just throwing spears at the audience. And that, maybe I can't do that. Maybe my daughter's generation, she's 10 now, can think that way. 
Many years ago, you directed Michael Jackson's 'Bad' video. Were you shocked by his death last year?
I know… I know. I was shooting that night too, the HBO thing. It was a funny night. I got the word from one of my ADs. He said, 'Michael Jackson's gone.' I said, 'Oh my God.' And I gotta tell you, first thing comes to mind, he's probably the sweetest person you ever met. Oh yeah. Gentle. Sweet. Loving.
There were accusations about his private life. Does any of that make sense to you?
No. No, but I only knew him for a short time. 1985, I think it was. I know the kind of things people said about him, but I'm not part of that world, so I gotta tell you. He came to my house. My mother was alive at the time and my father. My mother would cook for them, him and his manager. Yeah. He was on a diet though.
You had fun making 'Bad' with him?
Yeah. I designed all the shots with cameraman Michael Chapman and Michael controlled that dance. It was really quite something, that dancing he did in 'Bad'. The courage that he had to do the opening sequences in Harlem with Wesley Snipes, I think it was Wesley's first film, and the other guys. These were some pretty tough areas we were shooting in. And they put him through it.
What are you reading right now?
What am I reading? I'm finishing The Alexandria Quartet
by Lawrence Durrell. It's four novels and I had read them years ago. I was recently in Egypt so I took them with me again.  A book by Naguib Nahfuz, Egyptian writer. A book called The Death Of Comedy
by Erich Segal. 
Is this for fun or for potential movie adaptations?
Fun. Fun. I try to do them for fun. And then the problem is, other books and research materials get in the way. I'm not a very fast reader. And so I get taken away, you know? And then there's researching the books. I'll be reading The Death Of Comedy – about Aristophanes and Euripides and Menander – and there's references in that. So I go to the references there. And that takes a while.
You seem like a workaholic. What do you do at the weekend?
I'm not a workaholic, I think, er… I have a lot of projects that are going on. Yeah, yeah, so it's very busy. But on a Saturday, I do some editing on one of the projects. And then for two hours or so, I look at a film in my screening room. Usually an older film. 
But what about when you're not making or watching films?
Well, I think after that, it's getting home, having dinner with family. We have two dogs. Two highland terriers.
You like playing with your dogs?
Well, Desmond is the male. Desmond's five. And Flora is only a year old. And Flora is a like wild puppy, I love her, she loves me. Desmond is so possessive and difficult. He has a problem with me. He has to be in control.  So you can imagine this other puppy running around him all the time. 
Desmond's not keen on that?
No, he's not keen on that at all. It's like being in the middle of a Tom and Jerry cartoon. The dogs are chasing each other. The kid is jumping up and down. And I like quiet. At first, you're complaining. And then you see there's no sense in complaining. This is it: this is life.
Publication: ShortList