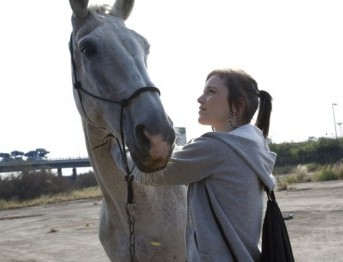 1. Fish Tank
Powerful, punishing, funny, beautifully observed… Way too easy to lob adjectives at Brit writer/director Andrea Arnold's superb second movie. The film you probably missed this year is the film you can't afford to.
Watch the trailer or find out more…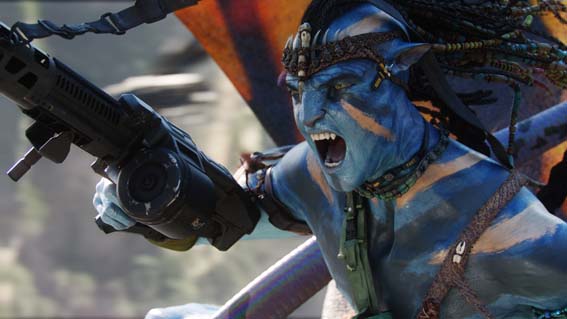 2. Avatar
Fourteen years and more than a quarter of a billion dollars later… King Jim's 3D spectacular retells an age-old story with mindblowing new dazzle. Visually wondrous, emotionally pure and worthy of the compliment "Dances With Aliens". (If only Costner had played one of the Na'vi…)
Watch the trailer or find out more…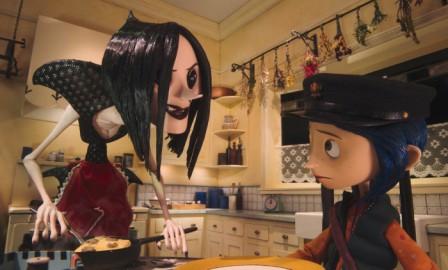 3. Coraline
A fairytale (read: horror film) that makes us feel like we're all still frightened children. Rich, ingenious and scarily close to home, Henry Selick's new nightmare evelates past Tim Burton towards Guillermo del Toro and David Lynch. See it in 3D. Then go to sleep with the light on.
Watch the trailer or find out more…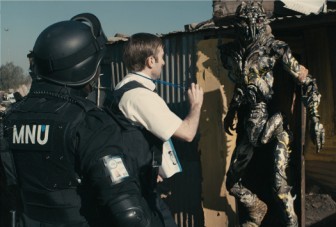 4. District 9
Forkin' prawns! Brilliantly fusing alien allegory to human tragedy, South Africa director Neill Blomkamp's docu-style debut is something seriously rare: a sci-fi thriller alive with wit, invention, intelligence and seamless special-effects. Knockout surprise of 2009.
Watch the trailer…
5. The Cove
Horror-thriller, gripping expose and devastating agitprop, this unmissable documentary takes us on a real-life Ocean's Eleven-style raid into a "little town with a big secret". Will wrench and rouse you like no other movie this year.
Watch the trailer or find out more…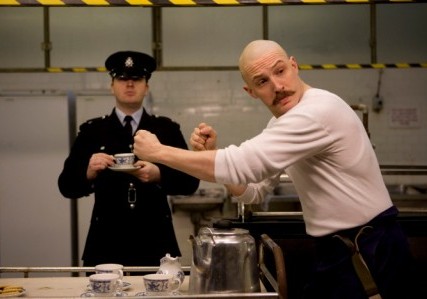 6. Bronson
Hard to say what's more audacious. That director Nicolas Winding Refn frames his explosive anti-biopic of Britain's most notorious prisoner as a 21st-century Clockwork Orange? Or that he damn near pulls it off? Galvanised by Tom Hardy's extraordinary performance, it's ferocious, funny, abstract and totally gripping.
Watch the trailer…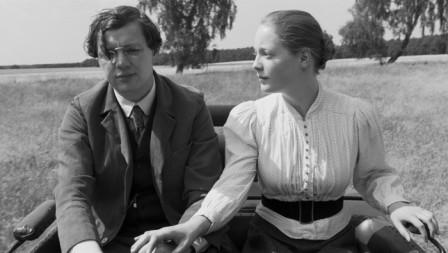 7. The White Ribbon
Black and white! Bleak as winter! Starring no one you've ever heard of! Subtitled! Nearly three hours long! Sort of about the war but doesn't actually have any war in it! Few movies this year were as head-smackingly uncommercial. Few were better.
Watch the trailer or find out more…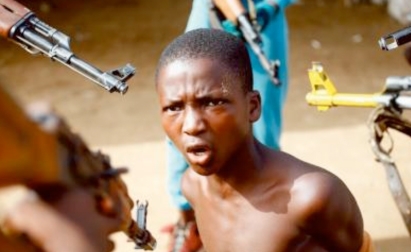 8. Johnny Mad Dog
Let me see your war face: this startling child-soldier drama shows us the nameless lost-boys who fight in the combat zones of Africa. Sensory immersion all but wipes out story and character – the stunning cinematography evokes a disturbing, vital immediacy that's impossible to dodge.
Watch the trailer…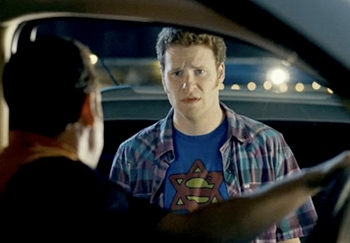 9. Funny People
Funny people, sad people, real people. Not the career masterpiece it could have been, but this is Judd Apatow's richest, riskiest movie yet – and his most personal. At it's best, it's mature, complex drama. Just happens to have some of the best dick-jokes in cinema history.
Watch the trailer or find out more…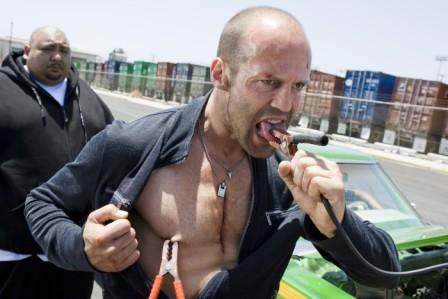 10. Crank 2: High Voltage
Take it straight up, no chaser: a strobing, surging shot of cine-adrenaline to be snorted straight through your eyeballs. Showcases not only its makers' psychotic invention, but the wrecking-ball spectacle of Jason Statham himself.
Watch the trailer or find out more…
(Honorable Mentions: Paranormal Activity, Up, 35 Shots Of Rum, The Road, Antichrist, A Serious Man, Public Enemies, Away We Go, Star Trek, Watchmen, A Prophet.)