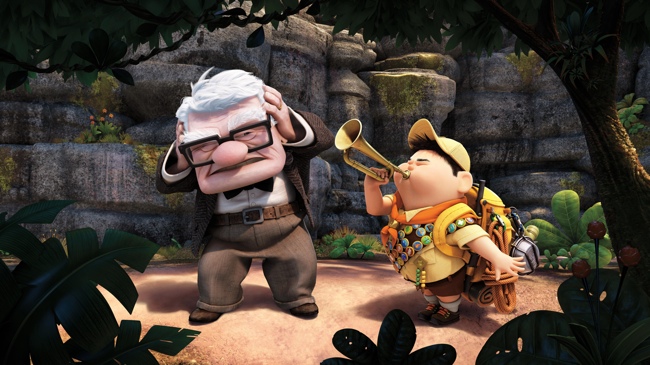 Bracing themselves for a chewy line-up of arthouse horrors and hardcore psychodramas, the world's film critics cocked a quizzical eye at the fact the 62nd Cannes Film Festival was opening with a cartoon.
Inside 15 minutes, the entire audience was choking back tears. Lifting off with the most tender, heartbreaking four minutes of film you'll ever see, Up is Pixar's first ever 3D animation – and one of their most wondrous yet. With his beloved wife gone and his own days slipping away, 78-year-old Carl Fredricksen finally fulfils his lifelong dream of great adventure: by tying thousands of balloons to his house and floating away to South America. Cue an eight-year-old stowaway explorer, talking guard-dogs and a giant multi-coloured bird called Kevin…
Busting with outlandish imagination – gorgeously conjured in subtle 3D – Up has its head in the clouds but its hand clamped on its heart. Very funny, beautifully bittersweet and carried by the most uplifting message imaginable: it's not too late.
RATING: [rating stars="4″]
Read the original article at TheLondonPaper.