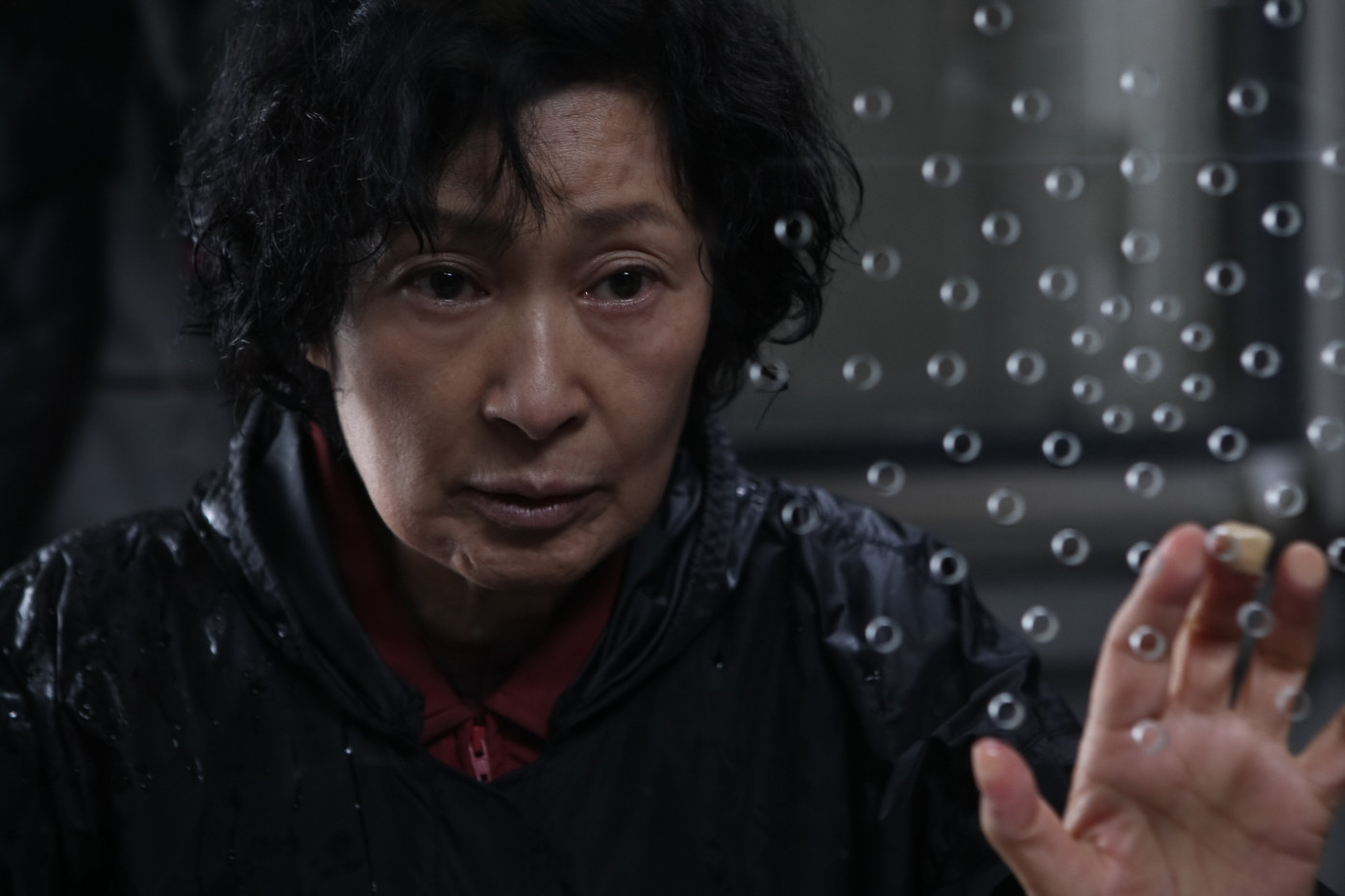 ANOTHER KILLER BONG HIT…
Bong Joon-ho. Not excited by that? You should be. Because the Korean filmmaker's 2003 serial-killer drama Memories Of Murder was one of the best and least-seen movies of the last 20 years. A better claim to fame than having a firstname that's undeniably amusing to Westerners? Yeah. Having loosed monster-mash The Host on the Cannes crowd in 2005, Bong now bounces back into the killer-thriller genre. This year, we got to meet his Mother.
Knitting, nagging and making your cups of tea are three things Mother isn't about. Opening on a sumptuous wind-swept shot, Bong's film quickly turns out to be something very different indeed –  part melodrama, part murder-mystery, all class. It sees the devoted old dear of the title (Kim Hye-ja) out to prove that her mentally dented son (Wong Bin) didn't kill a local school girl. Afflicted by a goldfish memory, the sweet, simple man-child can't recall a thing. But given his violent explosions (don't call him a retard), anything could have happened…
Slowly untwisting through off-kilter dark laughs and stylish cinematography, Bong's film ups the murkiness in every way as the mood of fearful uncertainly grows like a fog. Unusual, unpredictable and driven by a great performance from TV star Kim, it reveals shocking surprises and sad secrets at a measured pace to carefully build a compelling portrait of maternal instinct gone skewed. Masterfully framed and wrapped up in a tremendous sound design, it concretes Bong as one of the world's most unique and gifted filmmakers.
You didn't see Memories Of Murder? Do it now. Thank us later.
Read the original article at Little White Lies.