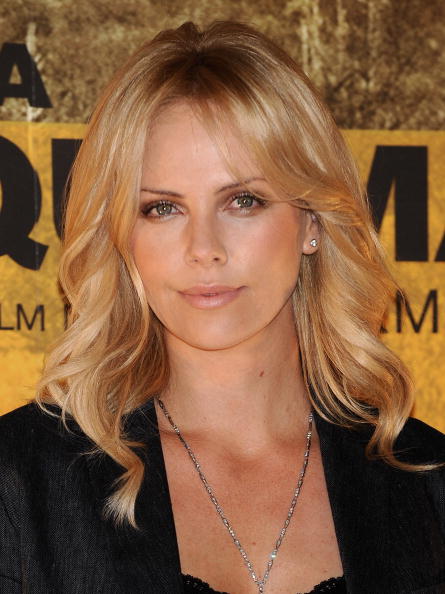 Chatting with the Oscar-winning star of The Burning Plain…
Do you ever get nervous in front of the camera?
Oh no, that's what alcohol's for. No, trust me, nothing gets you over your nerves. Even when you do nude scenes, it's not something that's easy because you've done it before. Acting means you have to put yourself to a vulnerable state.
So apart from alcohol, how do you beat your nerves?
Oh great, I can see that headline already! I don't drink when I work! You're stirring the pot… No, I think it's tricky because I don't know the real answer. I just know that I know how to do it. I have a real passion for human nature and how we survive. I'm just fascinated by it.
Have there been big roles you've missed out on?
Sure, there were things in my career that I was really passionate about that I didn't get. But that's life.
For example?
Well, I was very passionate about Chicago. I really wanted to be in that film. Didn't happen. It was the Renee Zellweger part. It happens to all of us, we all have a story like that. But my God, what, I'm going to sit on a couch an cry about it? My life's been pretty good.
Most Hollywood actresses say it's hard to find great roles. What's your secret?
You know, I've been incredibly blessed. You can be as talented as the most talented person out there but if somebody doesn't give you the opportunity to use that, it becomes incredibly hard.
What does it feel like to be an Oscar-winning actress?
That is how I wake up every morning… I greet myself in my bathroom mirror that way. Good morning, Oscar-winning actress, what shall we do today?
Did you go to the Oscars this year?
No I didn't, I was in my 'jammys watching it. I thought it was great. I really, really liked the way four Oscar-winner spoke about the four nominees. I think there's this idea that we all hate each other. And the thing is, we all inspire each other.
Where do you keep your Oscar?
I had it in this little nook in my house which was like my office space. But it was always funny, because it was next to the bathroom. So if people came over to dinner, it would be like, 'Where's the bathroom?' Just straight down there, right opposite the Oscar…
What's a fun evening for you?
Now I'm in a place in my life where I really like having a bunch of people over for a nice dinner and good wine and good conversation. Instead of sitting a place, listening to music I might not like and going, 'WHAT?' I know, I sound so old right now…
So no more wild nights out?
Good lord, no! Because I'm 480, come on. No, I left school when I was 16 and I did all that. We all get that out of our system.
Is your next film is an apocalyptic thriller?
I just saw The Road two weeks ago and I wrote the director, John Hillcoat, this seven-page email because I was so moved by what he'd done with it. That book
to me is the bible of religion that I hope we can all pay attention to.
Sounds like more harshness…
I know… It's becoming repetitive. I'm really just a bore! I don't really get offered romantic comedies.
What's makes you laugh?
I did a five-episode arc on Arrested Development
. That's my sense of humour. That was a show that I thought was hilarious. And I would love to do a Coen brothers film.
Do you regret than injury stopped you becoming a ballet dancer?
I believe that you have to be open to that moment in your life when the universe just kinda says, 'No.' It wasn't a choice, it was something that just happened. I know that if my career as a dancer had remained, I would have been incredibly satisfied.
If you weren't an actress, what would your dream job be?
Oh, something with food. Not that I'm like an amazing cook. But I'd love to be a food critic.
Get paid to eat?
Yes! And travel. Travel and eat and drink wine. My God. It should be against the law.
Read the original article at TheLondonPaper.