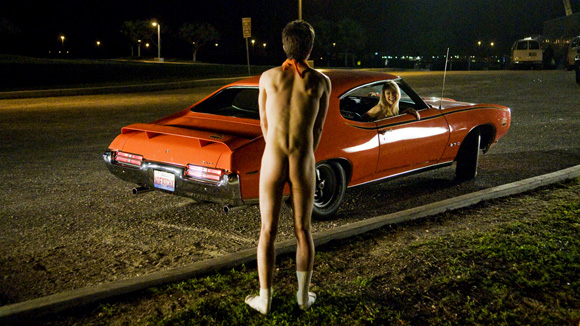 Nice-guy virgin (Josh Zuckerman) roadtrips across America for sure thing with mysterious internet hottie. So far, so blah… But despite following the skid-marks of every cumming-of-age teen comedy you've seen before, Sex Drive
leaves several fresh, funny tracks of its own.
Bully-boy older brother James Marsden is brilliant. Sarcastic Amish farmer Seth Green is even better. And the sex, scat and gross-out gags come edged with a disarming innocence and heart that's more John Hughes than Judd Apatow. Well, apart from the coprophilia. And the debauched Amish party. And the shot of an old man's scrotum.

RATING: [rating stars="3″]
Read the original article at TheLondonPaper.