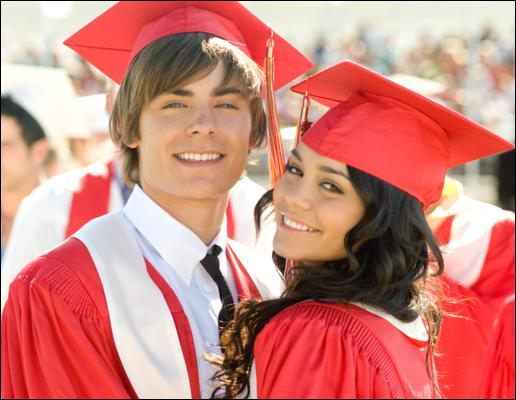 Should heartthrob Troy (Zack Efron) go to college on a basketball scholarship or dance his way to Juillard? Will he stay with true-love Gabriella (Vanessa Hudgens)? Can they pull off one last musical spectacular before graduation? OMG! Packing the kind of happy-smiley high-drama that makes an episode of Saved By The Bell look like Tolstoy, the recordbreaking Disney Channel phenomenon is back: energetic, exuberant and utterly forgettable.
Directed by Dirty Dancing choreographer Kenny Ortega, High School Musical 3
sees the bright'n'beautiful teen megastars leap through no less than 14 glossy dance numbers while stumbling over their earnest dialogue. Each pop power-ballad
sounds blander than the last and it's more wholesome than a bowl of All-Bran. Like any of that matters: tweenagers will go nuts for it. Add an extra star if you think Zack Efron is, like, so cute.
RATING: [rating stars="2″]
Read the original article at TheLondonPaper.